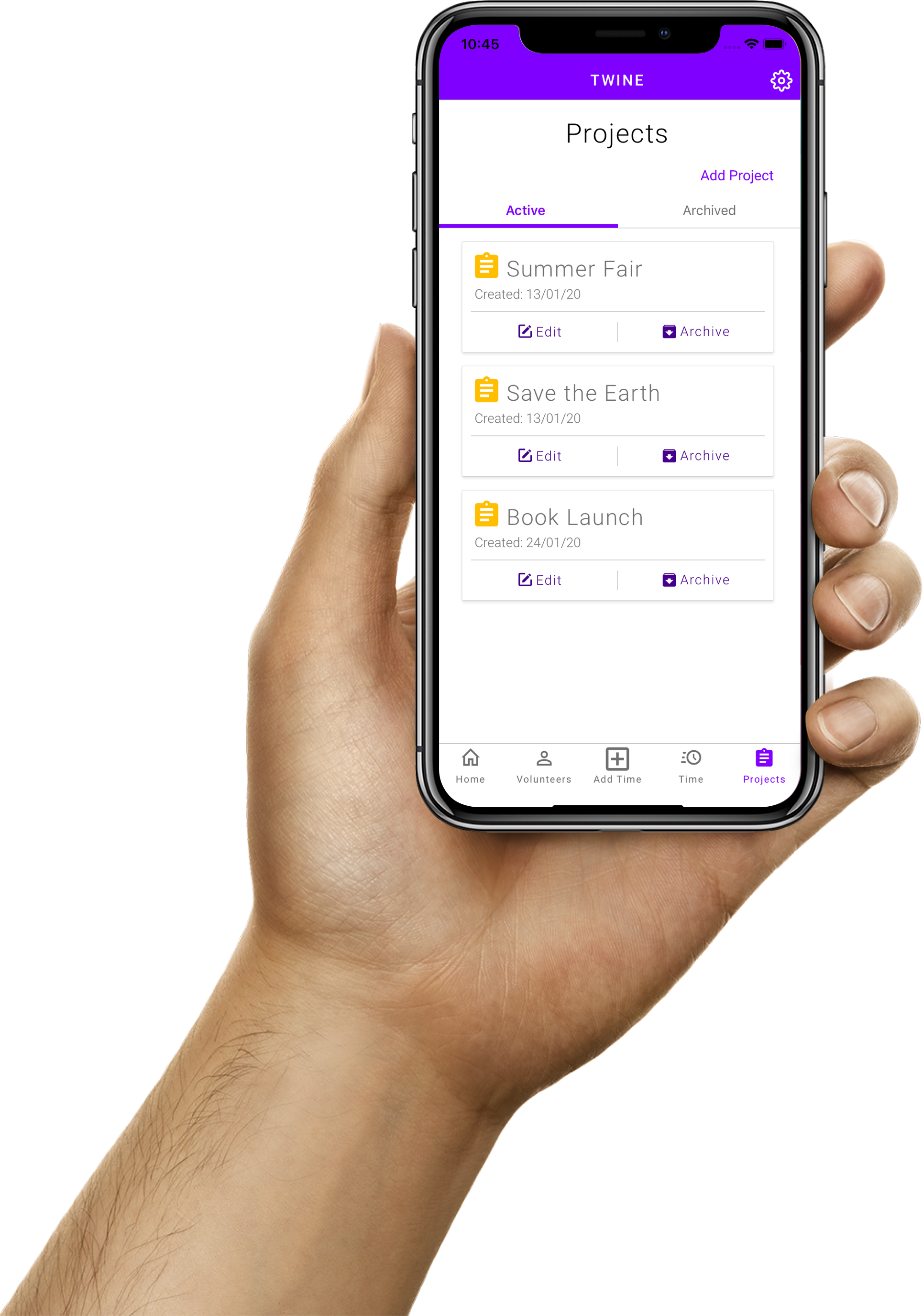 Volunteer management for the new normal
Twine Volunteer is a free mobile app helping your volunteers record their contributions without any paperwork, and helping you better understand the work they're doing. It's a hassle-free way to keep tabs on your activities and projects and how much time and effort each requires. All the while facilitating social distancing and remote communication.
Sign Up
Log on. Fill in. Get more out.
Twine Volunteer is free and easy to use. Volunteers log their time and the data is instantly available to you in an interactive, customiseable dashboard. You can also enter data on their behalf, upload historical logs and download data for your records.


Take me to the data Dashboard
Recognise your amazing volunteers
Twine Volunteer connects the hours your volunteers are putting in to the impact they're having. This means you can see how their time is best spent, recognise their efforts and build stronger relationships. Plus volunteers can now earn badges, to recognise their amazing contributions.
Sign up
Unlock the true value of your volunteers
Twine gives you total control. You can review the logs of your volunteers, edit them, or log hours on behalf of volunteers. You can send reminders and make notes on records too. That means less time keeping track of paper and people, more time driving community empowerment!

Sign Up
With data revealing valuable insights into your business and its productivity, you can better plan how your volunteers' time is spent.